Hola Amigos,
Today Denise got her INAPAM card. It was super easy!
We headed over to Regalos D'Isabel at Rosales #1312 (669-240-6524) a little after 10 AM. Regalos D'Isabel is a handy copy shop that takes photos, laminates, and copies cards. They have a good relationship with the DIF office around the corner. This is the copy shop where Denise had her three infantile photos taken for $40 MXN.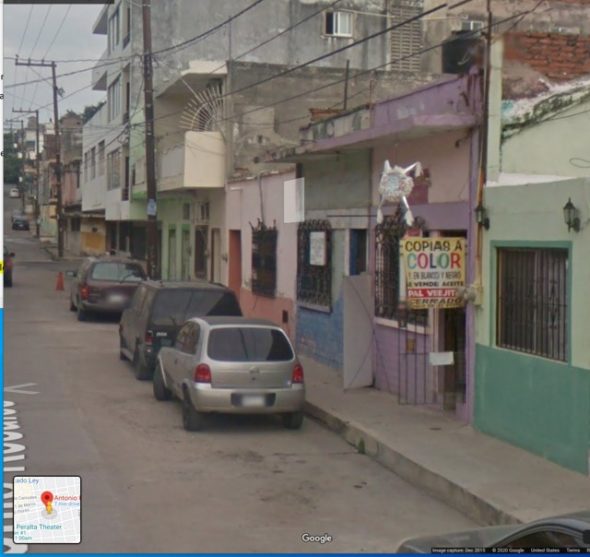 We then walked around the corner to Constitución #1029, the DIF office (Purple and white building in pic below), where a kind gentleman went through our documents, and filled out the INAPAM form for her (it's surprising they didn't have us fill that out – but nice that he did it).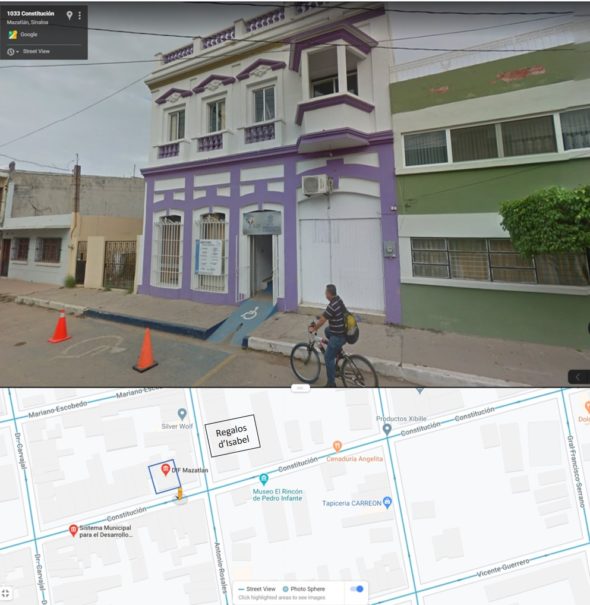 We had prepared our documentation and copies the prior evening. The only documentation Denise had to give him were the two copies of the passport, two copies of the CURP card (you can easily print it online), two copies of the Residente Permanente card, and the two copies of the CFE bill. The CFE bill we had only had my name on it, not hers, and the address wasn't completely correct. He told us this wasn't a problem, and that they didn't need to see any additional documentation. We also provided an emergency contact and phone number.
She then got a printed number card (our number in line and it was #4) along with the filled-out form and our copies of our documentation. We took all of this out to the waiting room to wait. We waited about 20 minutes, and then were called in.
A nice woman took our form and documentation. Then, on a typewriter, she typed up the INAPAM card, and we checked it for correctness. Denise had an index finger printed, and that was put on the card along with her photo. The woman helping us told us to get the card laminated, and have a copy made at Regalos D'Isabel.
So we went back to the copy shop, and had the INAPAM card laminated and two copies of it made. We also had them make a laminated copy of each of our Residente Permanente cards. These cards and copies cost $170 MXN. Isabel's also gave us a sheet with where we could use the card.
We were done. And it was only 11:30. So for less than 90 minutes of our time, and $210 pesos, we had a brand new INAPAM card and two laminated copies, as well as we each got a laminated Residente Card copy.
Easy!!!
The photos show where you can use your card. Sorry for the quality, it wasn't a great copy to begin with.