The Naval Battle is just over Icebox Hill from our condo, so we got tickets to have dinner and watch the festivities at the Doctor's house on the top of the hill. Tickets were a bit pricey for the event, but it included a ride up and back down (more on that later), as well as a four course dinner and all the beer and sangria you could drink.
The Doctor truly has a a fabulous and very grand house. It is huge. I understand it even includes an operating room and restaurant.  It is wonderfully landscaped and has what is likely the best view for the Naval Battle in all of Mazatlan.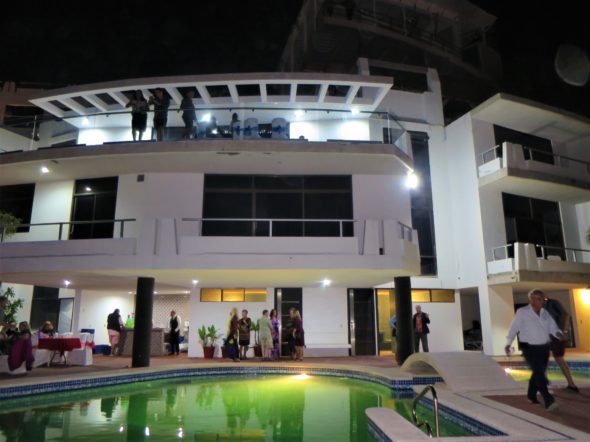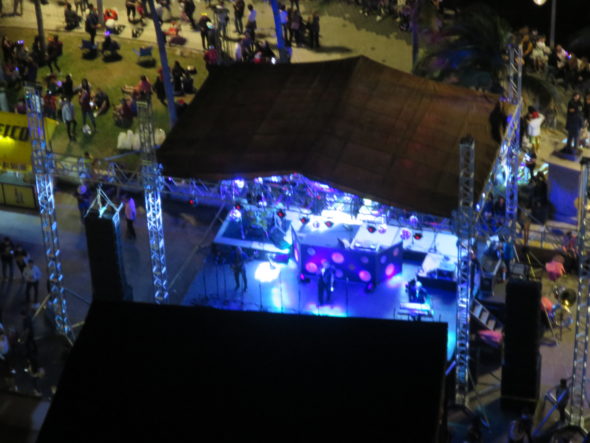 At 6:30 pm we got an Auriga ride up to the hill, and walked down four flights of rock steps through water features and garden to the pool deck where we would have dinner. To help set scale there were likely about 200 people eating dinner with us on the pool deck. I took a panoramic video to show off this wonderful spot.
We drank, talked, took in the views, and had a wonderful dinner. And even though the dinner wasn't five stars, it was still a great gathering and prelude to the Naval Battle.
As we finished our deserts we headed to railing to stake out our spots to view the battle. Denise grabbed a couple of chairs for us, and we relaxed while waiting for the Battle to begin. We had the opportunity to sit next to and chat with Richard who is responsible for Mazatlan Today.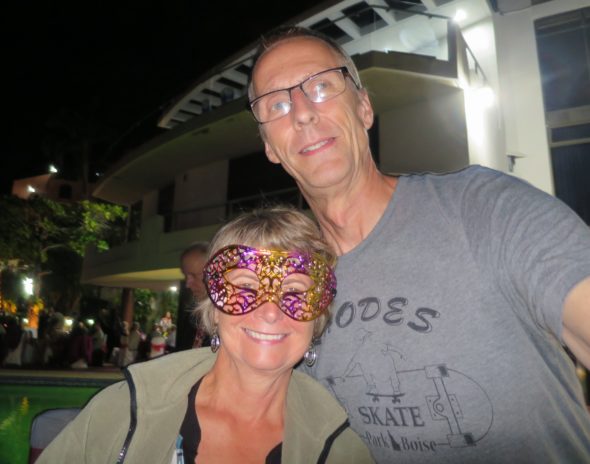 The barges, loaded with fireworks, which would do battle, were already stationed in the bay. We watched them with anticipation along with the many onlookers both in boats and along the malecon as the time neared.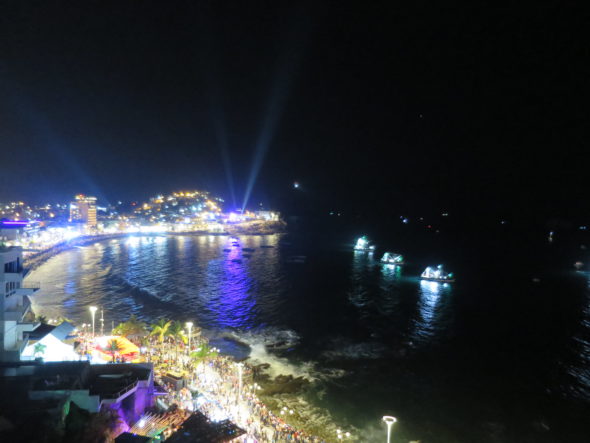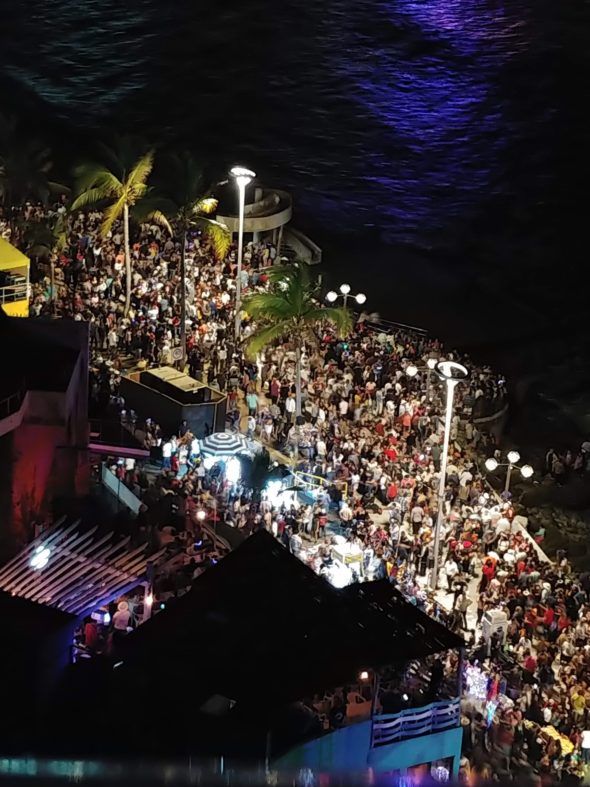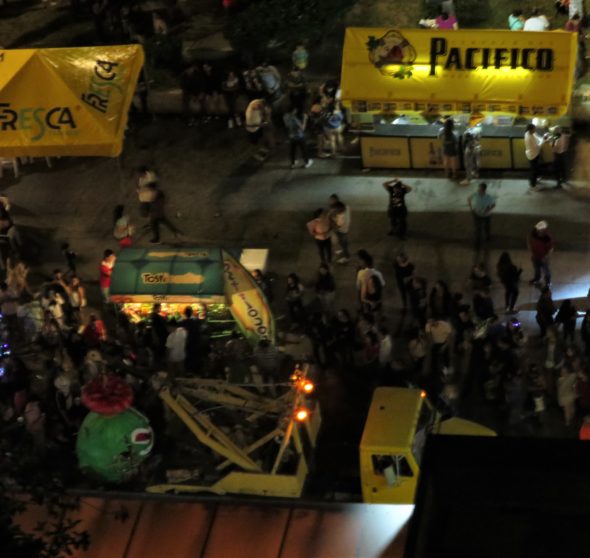 At 11 PM the Battle began with a very innovative light show put on by drones. The drones were choreographed with lights to create scenes and messages.  Being a computer nerd I found myself thinking how fun it would have been to program the drones to do that!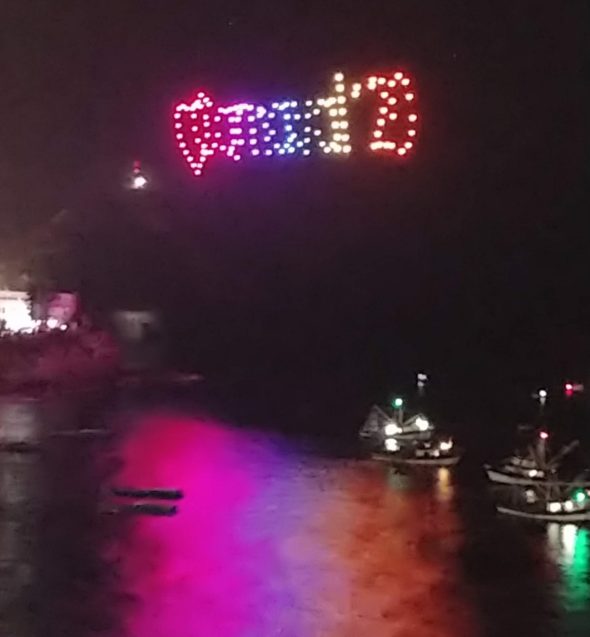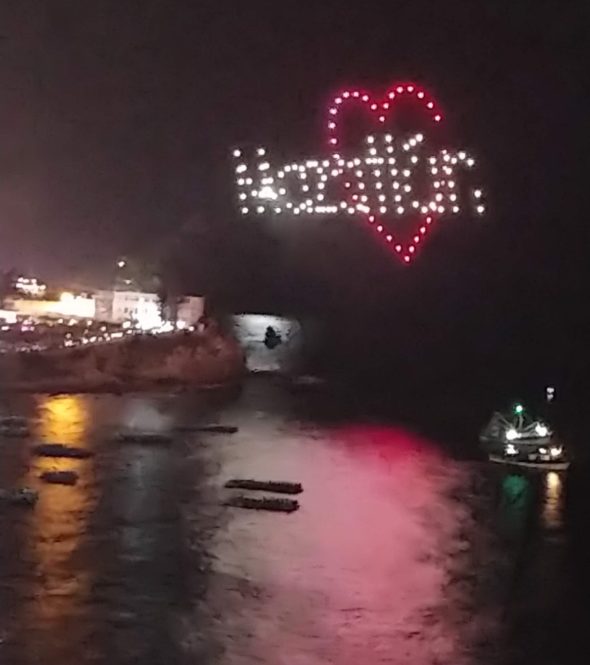 After the drones, the battle began in earnest. It was an amzaing sho
w lasting about 25 minutes, and ending with the barges engulfed in flames.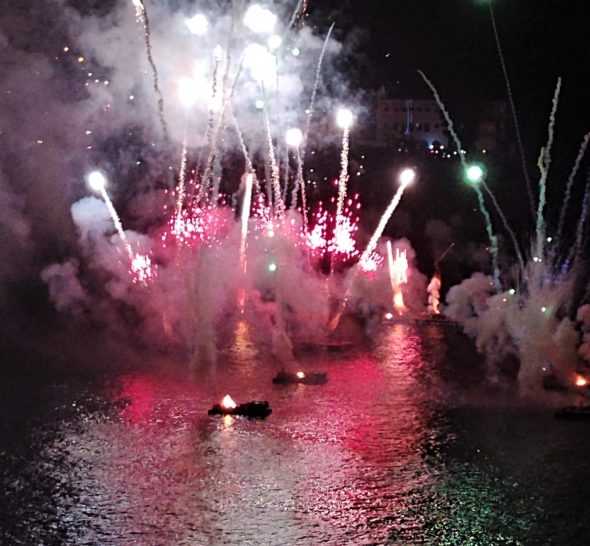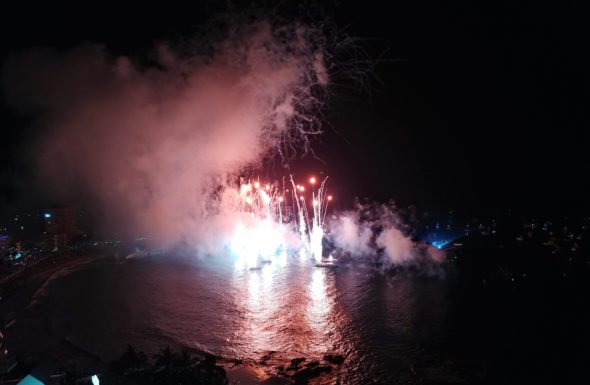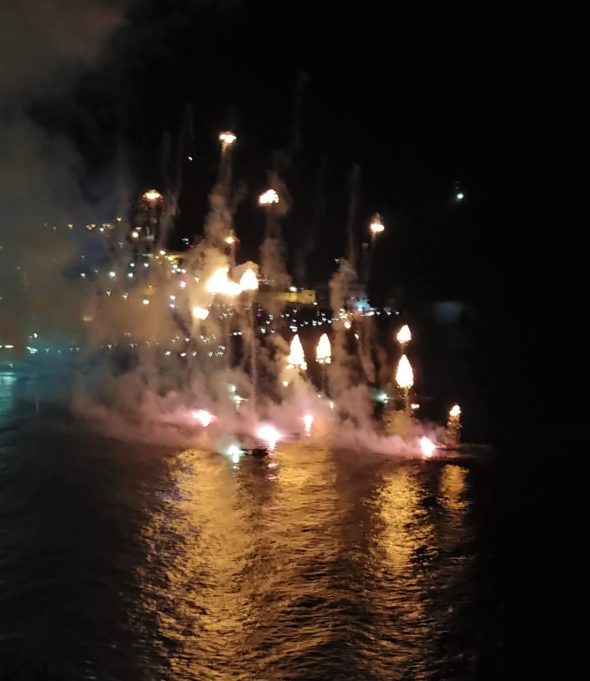 A great event! Though it wasn't possible for the Auriga's to get back up the hill with all the folks driving down clogging the road, so we had to slowly limp down the hill. Not the best, but we got home safe and sound.