We overlook the park where the Mazatlan Carnaval King Coronation  is held. We hung out on the deck and watched the pageantry.
They spent the morning setting up the stage for the coronation (which will also be used for a headliner concert later during Carnaval).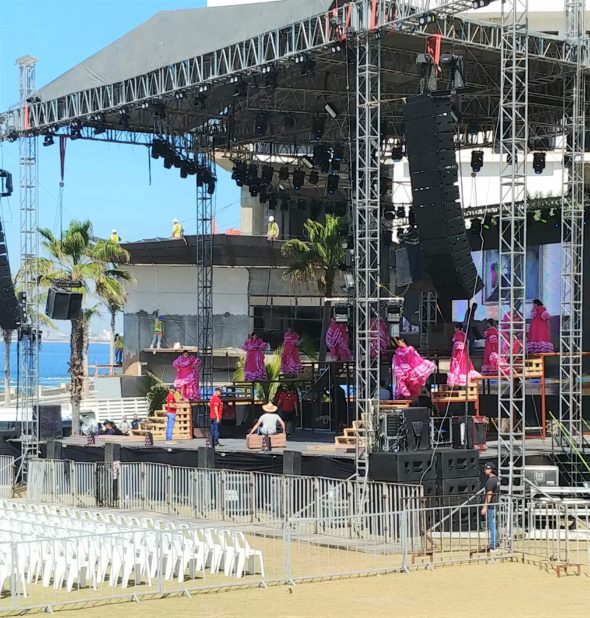 There were a few fireworks to kick off the coronation, and then quite a bit of pageantry!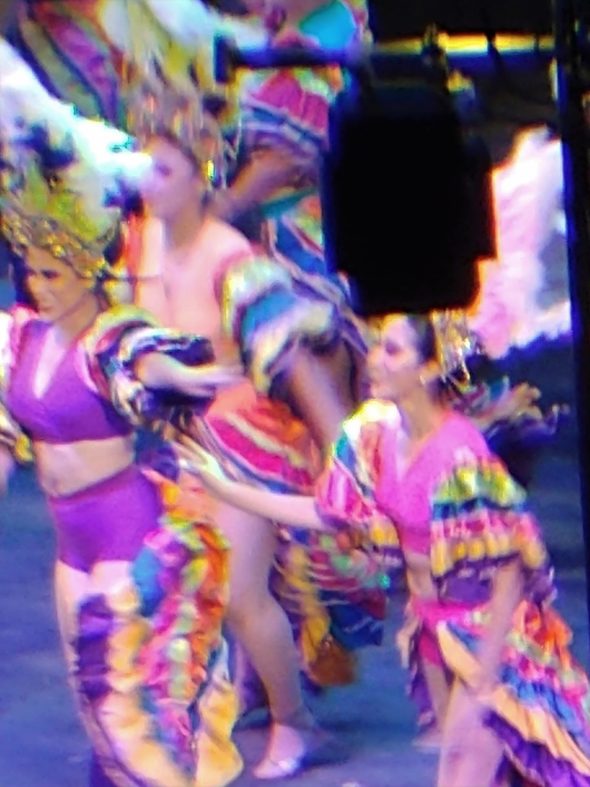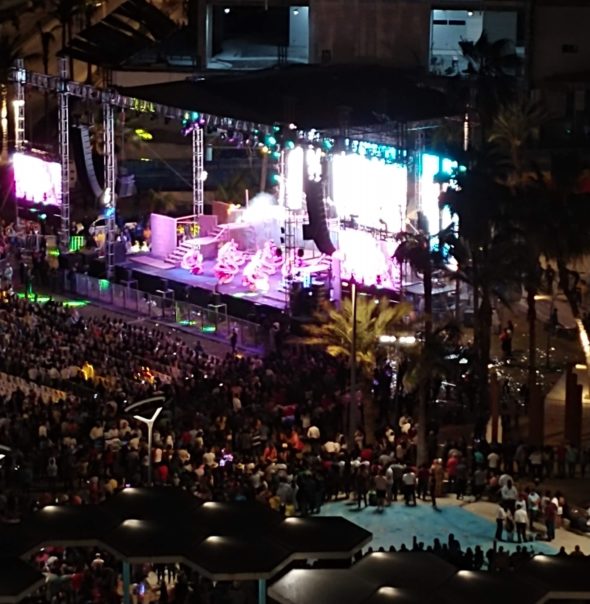 Of course this was followed by more fireworks which seemed like they were being put on just for us!ç