I visited the doctor last week and he said I can begin PT. I have started working with Rodrigo at Fisioterapia Los Piños. It is very close to our place, and Rodrigo comes over to our house. It is nice that we have a pool as he works with me in the pool as well.
Rodrigo is working with me on walking and has been helping me with that both in the pool and at home.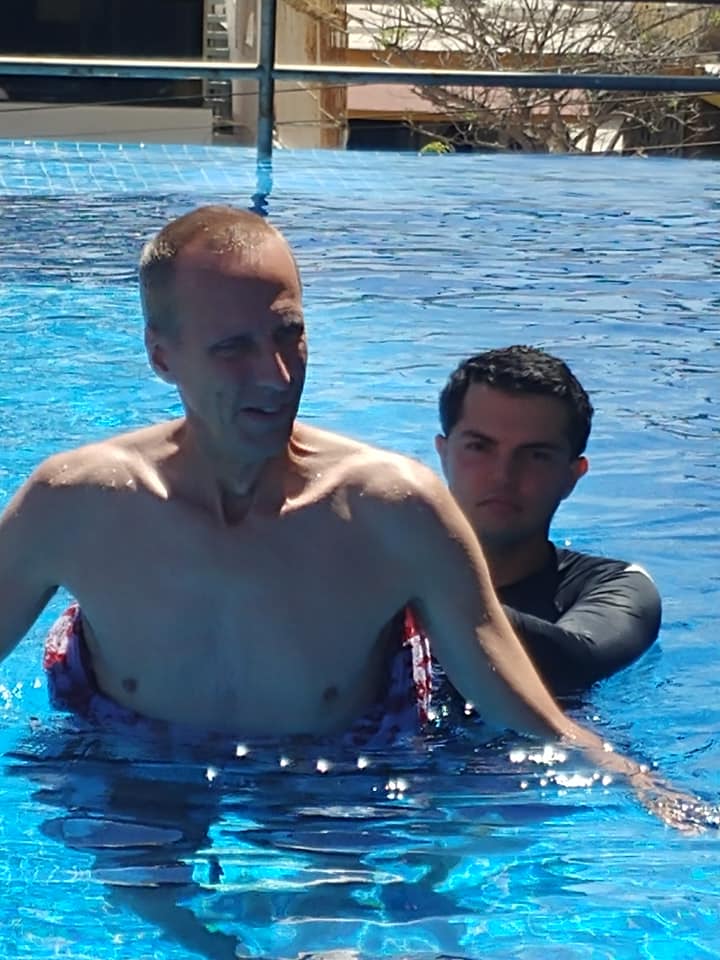 We fly back to the US next week, and Denise is excited to get back into pickle ball and her upcoming Music On The Water half marathon. I am looking forward to a new setting for my recover and review of my situation by an orthopedic and PT back home.
I am not looking forward to airports as we have to get all our stuff home and make a tight connection. I have wheelchair service ordered but not sure how quick that will be.